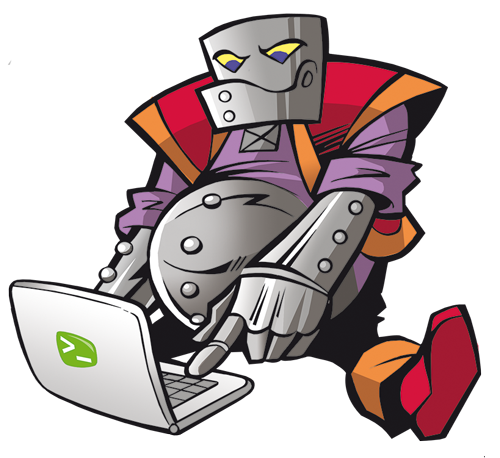 Everything you need to know
What is the difference between Codelearn and computer science classes at school or other academies?
If you imagine computers as cars, IT education has been usually about knowing "how to drive". Instead, we teach "how to build the car". At school, students can usually learn how to use certain tools on their computers. At Codelearn, we teach them how to build new ones.
Programming and computational thinking boost abilities like creativity or problem solving skills – and once these skills are developed, they last for a lifetime. We focus on that, instead of learning how to use tools that will disappear in a few years, which is not useful in a long-term perspective.
Codelearn follows a unique method created by both IT and education experts, which ensure students correctly assimilate core contents while they "play" and have fun.
Learning to code with Codelearn is a long-term process, since programming –like other activities, such as learning a foreign language or how to play an instrument– is something that requires quite a few years of practice to master. That is why it is also important to start as soon as possible, so that children reach their adulthood having great abilities.
At what age can kids join Codelearn?
Kids can start learning with Codelearn from the moment they can read easily (7 years old) and there is no age limit. It is not necessary to know how to code before starting. They just need a computer and a certain curiosity for programming and technology!
About our video conferences:
A video conference class has an expected duration of 55 minutes.
We try to make small groups of 3 or 4 students to create a more social experience. However, the size of the group will depend on students' availability: there might be only 1 or 2 students with the teacher or, in extraordinary cases, more than 4.
There will be no video conferences from December 22 to January 7 (both days inclusive), during Easter week and its following Monday, as well as in the following days, declared as holidays in Spain and / or in the Autonomous Community of Catalonia: May 1, June 24, August 15, September 11, October 12, November 1, December 6 and 8.
Why can't I do more exercises?
Our main goal is to develop students' computational thinking and that is why we follow our own method, which is based on learning to program. We do not do it so all our students become programmers, but to help them learn to reason, be more logical and improve their problem-solving skills. Achieving this goal through coding is a great way to learn.
There is a limit of daily exercises because we care about quality over quantity: educational field studies note that new knowledge is better assimilated if one works a little each day, instead of working for hours every few days.
The most important thing to move forward is consistency. The platform and its AI algorithms "reward" consistency by offering a faster path that will lead you to see new content sooner. But, if it detects there is a lack of regularity when doing the exercises, it will understand that you are struggling to learn something and it will offer you a longer path by considering additional reinforcement exercises.
I like the project. How can I help or become a part of it?
You can collaborate with Codelearn by spreading the word or you can also contact us and get more information about opening a new Codelearn franchise in your city to help more children acquire the 21st century main skill. 
If you want to be a teacher or a developer, send your CV at info@codelearn.com and we will contact you if we open a matching position.